We installed a new fuel tank inside a listed building for Severn Trent Water at Lake Vyrnwy.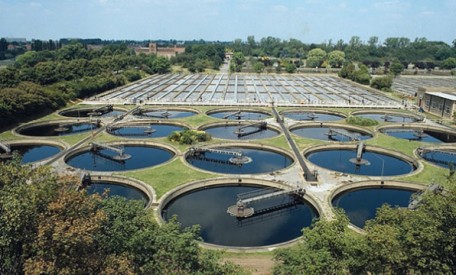 Clovemead have always been on hand to respond efficiently and effectively to any issues we have had.
Lisa Barson
Fleet Coordinator
Severn Trent Water
Seven Trent Water – Lake Vyrnwy reservoir
Severn Trent Water operates the reservoir at Lake Vyrnwy which has listed building status. They needed to replace an aging fuel tank in a building at the foot of the dam.
We had two potential options, carefully remove the roof saving the materials, clean and de-gas the tank and lift out the old tank through the roof void and put the new one in place in the same way. Then rebuild the roof to match exactly what sat there before, all supervised by the conservation officer. The second option was to clean out and de-gas the tank, treating the area as a confined space, cut up the old tank, removing it in sections through the personnel doorway.
The new tank needed to be twin walled so that if it ever failed that there was no chance of the surrounding water becoming polluted. We manufactured the tank in sections and starting with the inner tank carried them in by hand. We welded the tank up in-situ, using jacks, hoists and wedges the outer skin was welded up. The tank was tested, new fuel lines and gauging fitted and the new system fully commissioned.
It can be seen from the photograph that the listed site remains completely undisturbed.
Project details
Client
Severn Trent Water
Division
Fuel Systems
Sector
Energy & utilities