Construction is the foundation upon which Toureen Retail Limited was built.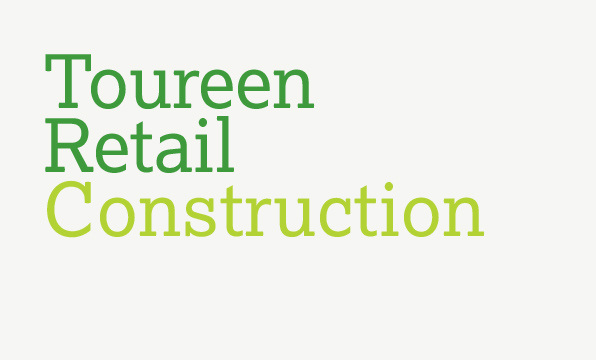 Construction and civil engineering services
We are specialists in the design and build of commercial and industrial projects, with particular extensive experience across retail, petroleum  and automotive sectors.
Utilising our in-house design and civil engineering teams ensures that we offer the most cost-effective design solutions, providing our clients with lower build costs and reduced construction time programmes.
Our highly trained and committed workforce provides our clients with the best standards of health, safety and quality. Our standard of workmanship is long lasting and meets the highest standards of visual appearance that our clients have come to expect from us.
We place great emphasis on sustainability and the protection of the environment. All of our suppliers of materials must hold ISO 9001 and we utilise modern methods and processes for waste management and recycling.
What we do
We provide a full range of building and civil engineering services.
Groundworks and civil engineering
All elements of forecourt construction
Maintenance and small works
Contaminated ground disposal and remediation
Drainage and services
Enabling works and hard landscaping
External works
Japanese Knotweed removal
Raft foundations, pile caps, ground beams, trench and pad foundations
Silent and tradition driven sheet piling
Construction of water retaining structures
State of the art BIM and 3D modelling software
Section 278 works
Who we work with
Asda
BP/M&S
Co-op
Costco Warehouse
Euro Garages
Heathrow Airport Limited
Morrisons
Waitrose
Royal Mail
Shell
Volkswagen